Modifications to the Yamaha V Star.
Most of these mods do not require any special tools or skills to install.

Move your floorboards to a more comfortable position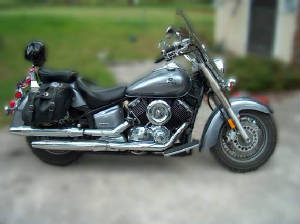 Floorboard Extensions
This mod moves the floorboards aprox 6inches forward and ads a slight up angle for a more ergonomic ride.

Custom exhaust pipes, No re-jetting required, these pipes are tuned to the stock carbs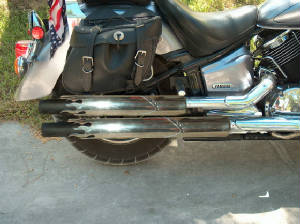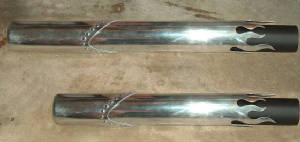 These pipes have a deep rumble, but not too loud. Made to replace stock slip-on mufflers for the 1100. Available in flat black, or flat black with polished aluminum heat shield with flames cut into the ends.